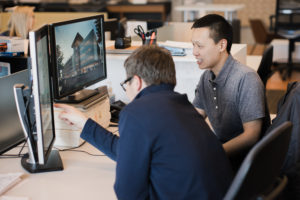 The candidate would fill the role of Technical Expert for multiple large-scale projects. The position focuses on firm-wide quality control, technical detail production and code integration. A specialization in Healthcare or Education project types is desired, along with a desire to mentor and pass this expertise along to junior staff.

Required Skills / Responsibilities:
• 20+ years of Project Management / Project Architect experience
• Licensed Architect
• Act as technical expert regarding specialized designs.
• Ensure quality design process firm-wide
• Perform QA / QC and technical reviews
• Creates, checks and coordinates details.
• Incorporates applicable codes, construction techniques and sequences in various projects including all aspects of cross disciplines.
• Advanced knowledge of project process from programming through CA
• Ability to interact with senior management as well as lead junior staff
• Ability to manage multiple projects and maintain schedules
• Strong time management and attention to detail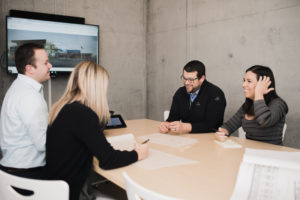 The candidate would work in a team environment through tall phases or design and construction, contributing to the production of construction documents and assisting in the construction administration process.

Required Skills / Responsibilities:
• Bachelor or Master's Degree in Architecture
• Proficient in BIM/Revit Modeling
• 2+ years' experience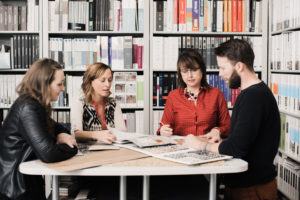 We are seeking and experienced Mid-level Interior Designer. This person will work closely with Hummel's architects to lend design expertise to every project phase from programming and space planning to millwork and ceiling design, finish selection, furniture selection and drawing production.

Required Skills / Responsibilities:
• 5+ years work experience in an Interior Design or Architecture Firm
• Experience producing construction documents in Revit.
• Knowledge of codes and construction techniques.
• Participate or lead presentations and team meetings with the Client.
• Ability to manage multiple projects at the same time.
• Experience managing interior tenant improvements is a plus.
• Interface with clients through planning, design and construction.
• Works well in a fast paced, team-oriented environment.
• Self-starter / Independent worker.
• Ability to interact with senior management and lead junior staff.